Как хорошо гулять по Москве посреди трёхдневных праздников! Ещё раз оценил эту мудрость сегодня, когда совершил великолепную прогулку по Замоскворечью с посещением музея Тропинина.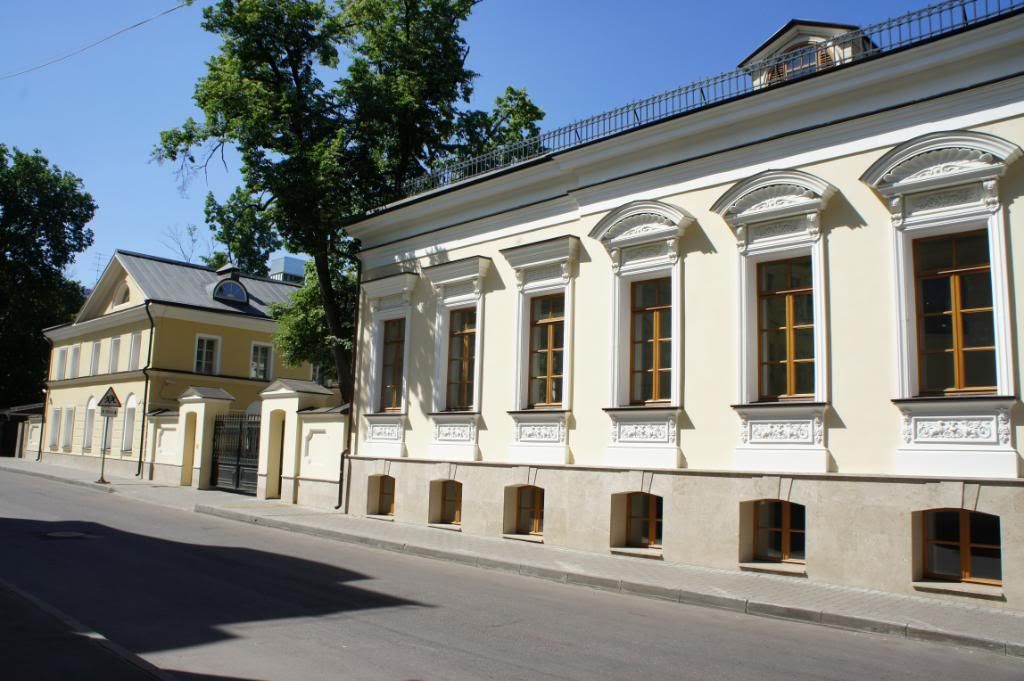 What fun it is to walk in Moscow amid three-day holidays! I've appreciated this wisdom again today in a wonderful walk down Zamoskvorechye, which included the Tropinin Museum.
Он открылся ещё в 1971 году, но последние годы реконструировался и снова оказался доступен только в этом году. Как ни парадоксально, сам художник к этому дому никакого отношения не имел. Здесь, в доме купца Петухова жил коллекционер Вишневский, оставивший нам старинные полотна крепостных живописцев XVIII-XIX вв. Кем они были? Как создавали шедевры в условиях рабства? Об этом пытается рассказать экспозиция.
It dates back to 1971, but it had been under reconstruction recently before it was open to public earlier this year. The paradox is, the artist had nothing to do with this house. It used to belong to Petukhov, the merchant when Vishnevsky, the connoisseur lived here, who left ancient paintings by slave artists of the 18-19th cc. Who were they? How did they create masterpieces under yoke? The exhibition tries to answer these questions.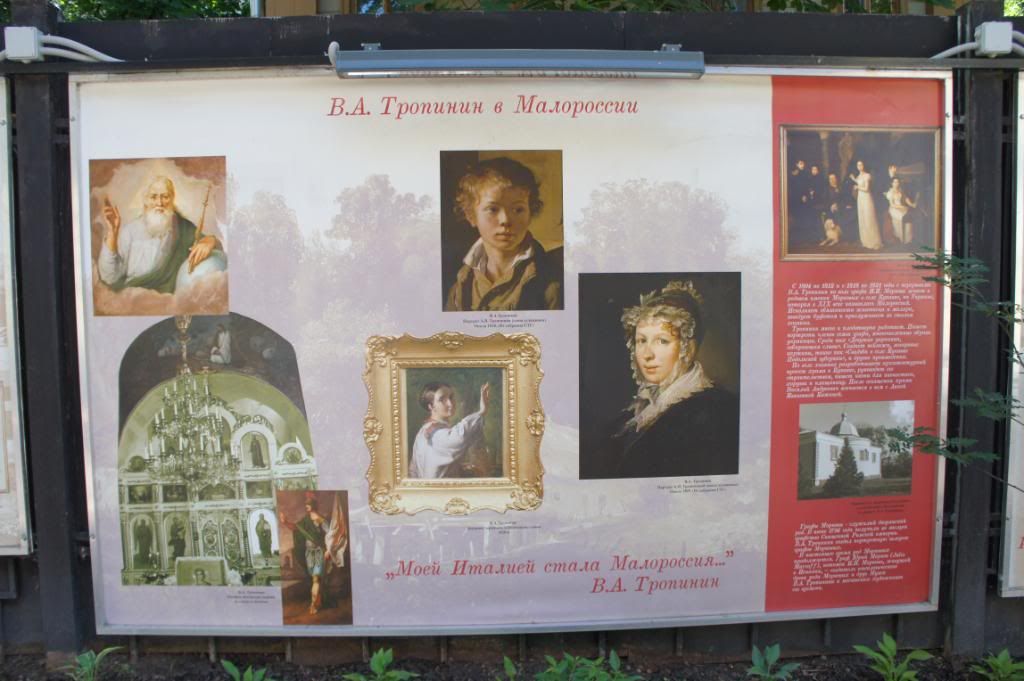 Замоскворечье – район старинной застройки, там до сих пор можно встретить вот такой деревянный дом, где раньше располагался литературный салон Фрейдкина.
Zamoskvorechye is a district of old construction, you can find there a wooden house like this, which used to host Freidkin's literary salon.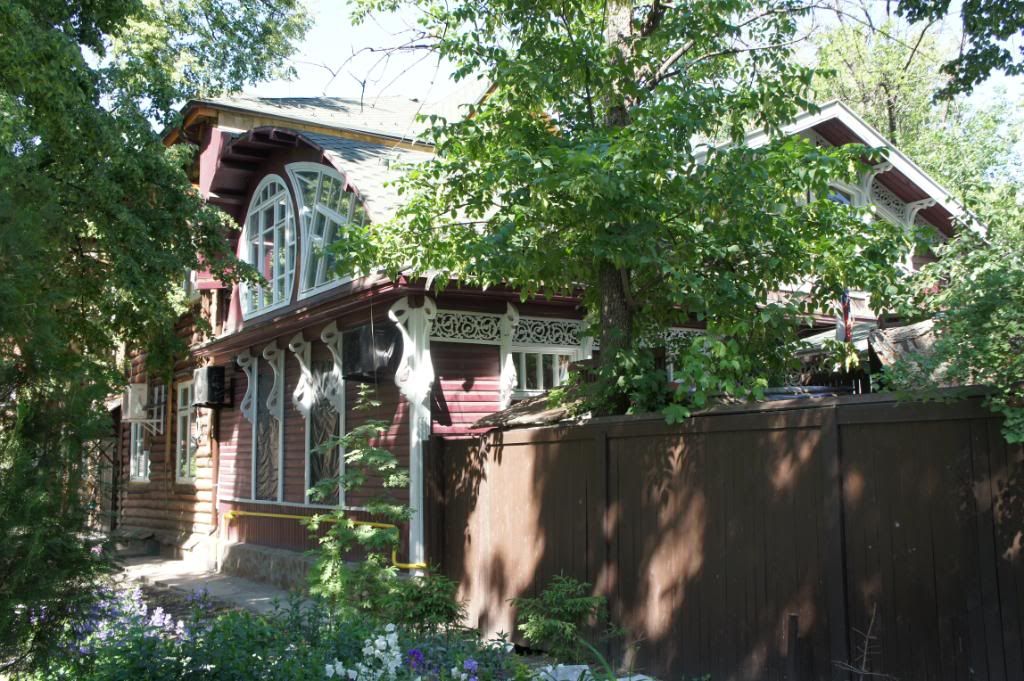 Здесь много старинных усадеб, например, дом Арсеньевой нач. XIX в.
Many ancient manors are located there, incl. the Arsenyeva Manor, early 19th c.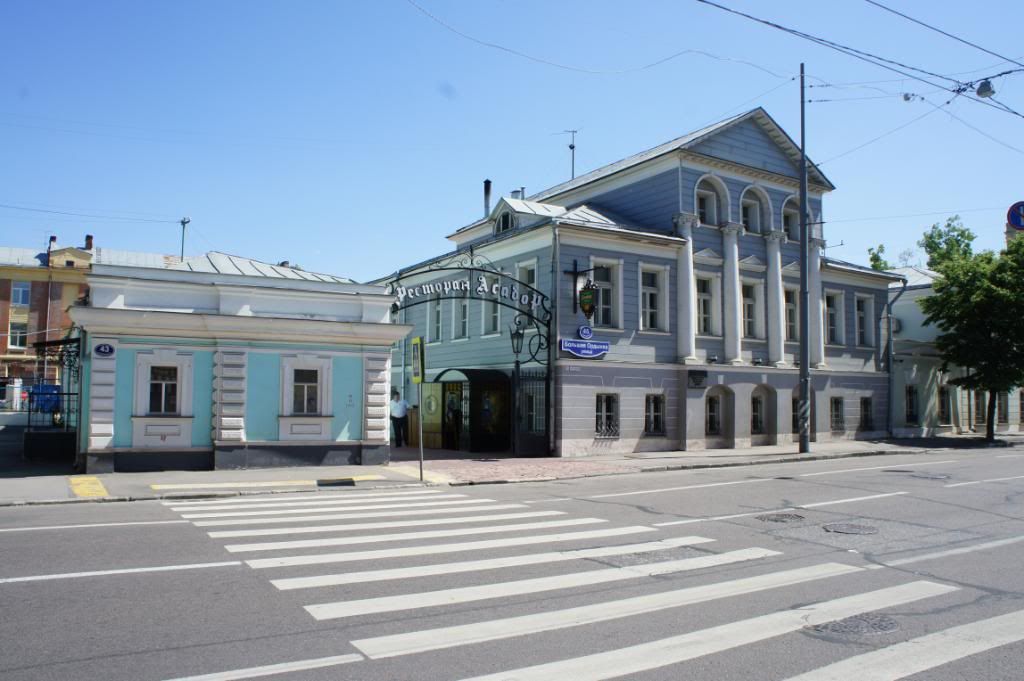 Проходя мимо уже знакомой Марфо-Мариинской обители нач. XX в.,
Passing by the familiar SS. Martha & Mary Abode, early 20th c.,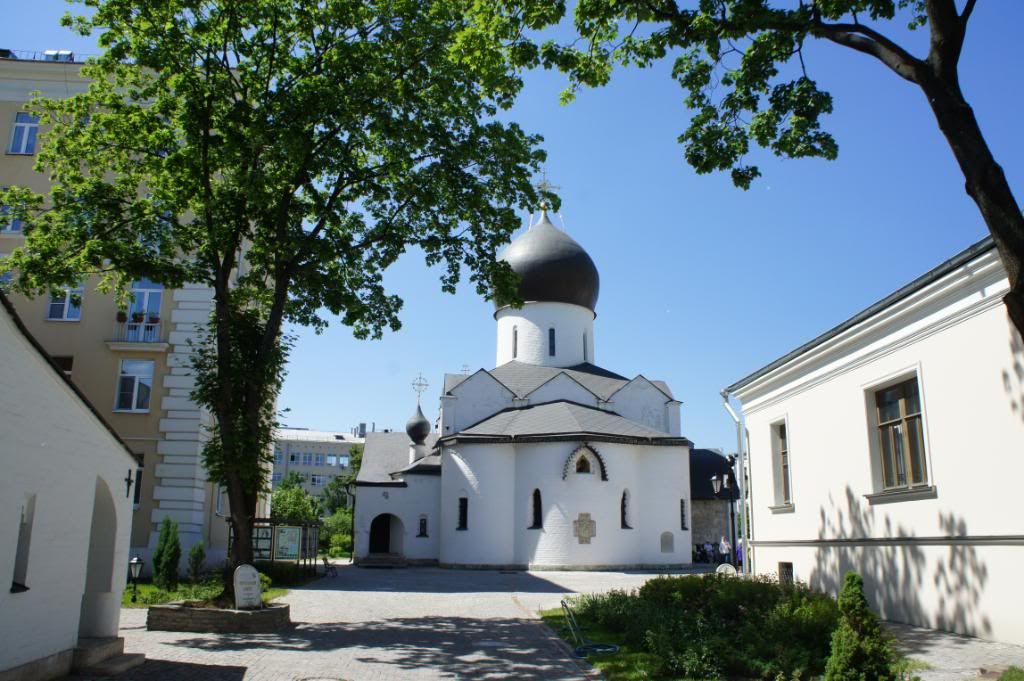 …выходишь к бывшему подворью Малоярославецкого Никольского монастыря (1899), два верхних этажа нынешнего здания надстроены позже.
…you come to the former guesthouse of St. Nicolas of Maloyaroslavets Monastery, 1899. Two upper stories were erected later.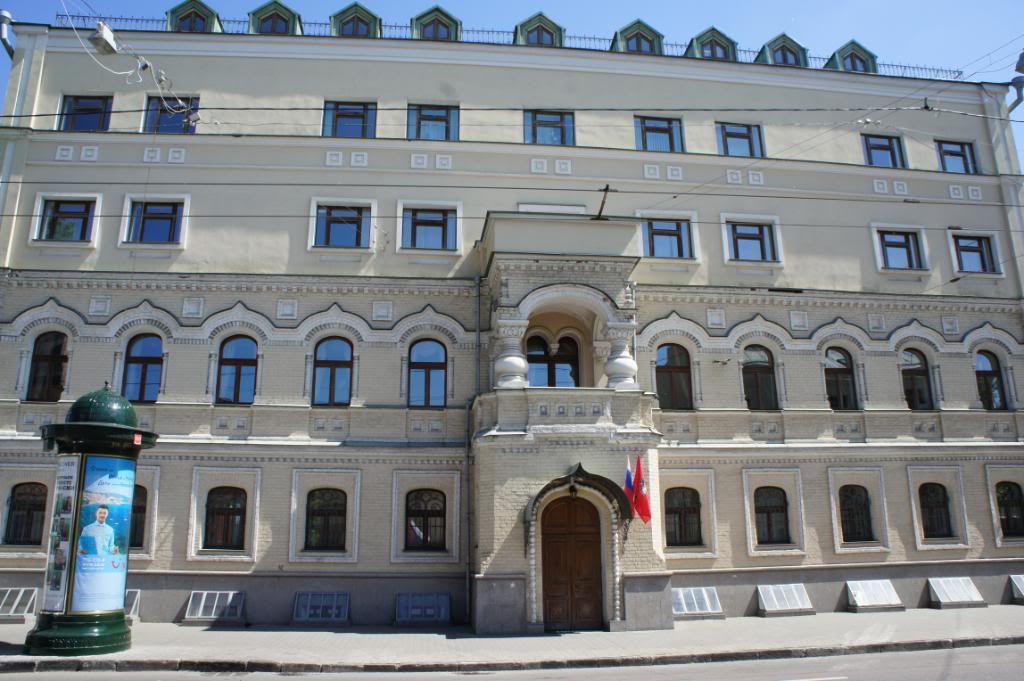 А встречаются здесь и более древние строения, к примеру, церковь Николы в Пыжах 1672 года.
There are older buildings as well, see St. Nicolas Church at Pyzhy, 1672.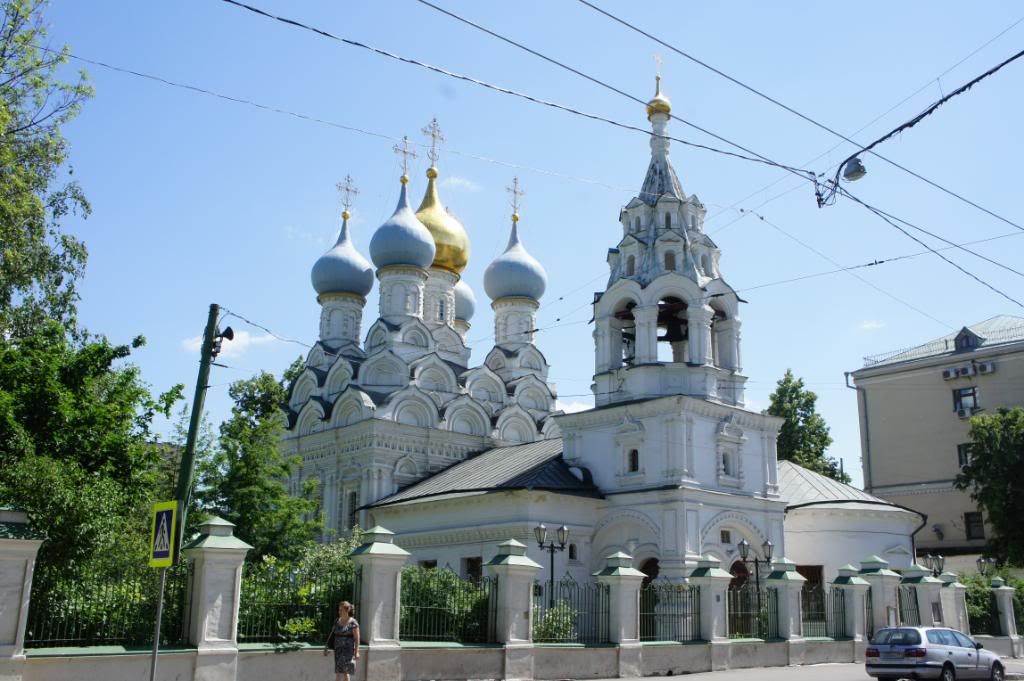 И только подходя к Третьяковской галерее и метро, у современного фонтана «Вдохновение» чувствуешь, как современная жизнь выплёскивается на улицы старинного купеческого квартала.
It is only when you approach the Tretyakov Gallery and the metro station, close to the modern Inspiration fountain where you feel the modern life pour down onto the streets of the ancient merchant district.