Приехав в Венецию и побывав в Падуе, мы не могли не посетить острова лагуны, многие из которых интересны не только сами по себе, но и теми видами, которые с них открываются.
Once we came to
Venice
and visited
Padova
, we couldn't miss the lagoon islands, many of which are interesting not only themselves but also thanks to nice views from them.
Многие острова совсем крошечные, и там можно встретить всего одну часовню.
Many islands are too tiny, they can make room for a chapel only.
Но начали мы с крупного острова Мурано – промышленного квартала древней Венеции, в котором выдували стеклянные изделия. Здесь расположен венецианский музей стекла.
But we started from the big island of Murano, an industrial district of the ancient Venice used for glass blowing. You can find a glass museum there.
Нынешние постройки не так интересны, хотя отдельные здания украшены стеклянной мозаикой.
Present buildings are not that amusing, though some houses are decorated with glass mosaic.
Есть тут и палаццо
There are also palazzos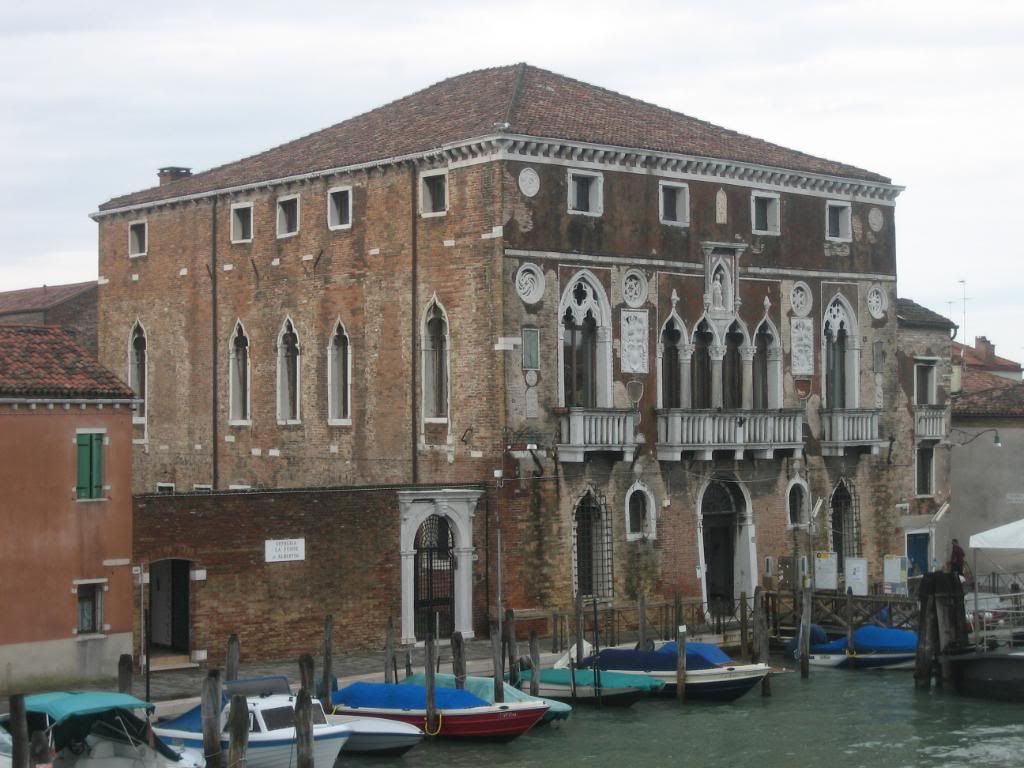 И раннехристианская базилика Св. Девы Марии и Св. Доната. Нынешняя постройка датируется XII в., но отдельные детали восходят к III в.
And an early Christian Virgin and St. Donato cathedral. The present building was erected in the 12th c., but some elements date back to the 3rd c.
Но в основном это туристические набережные со стекольными магазинчиками.
But the bulk of the architecture make tourist embankments with glass shops.
Остров Бурано отличается яркими красками, непривычными для Венеции.
The island of Burano is specific by bright colors, unusual for Venice.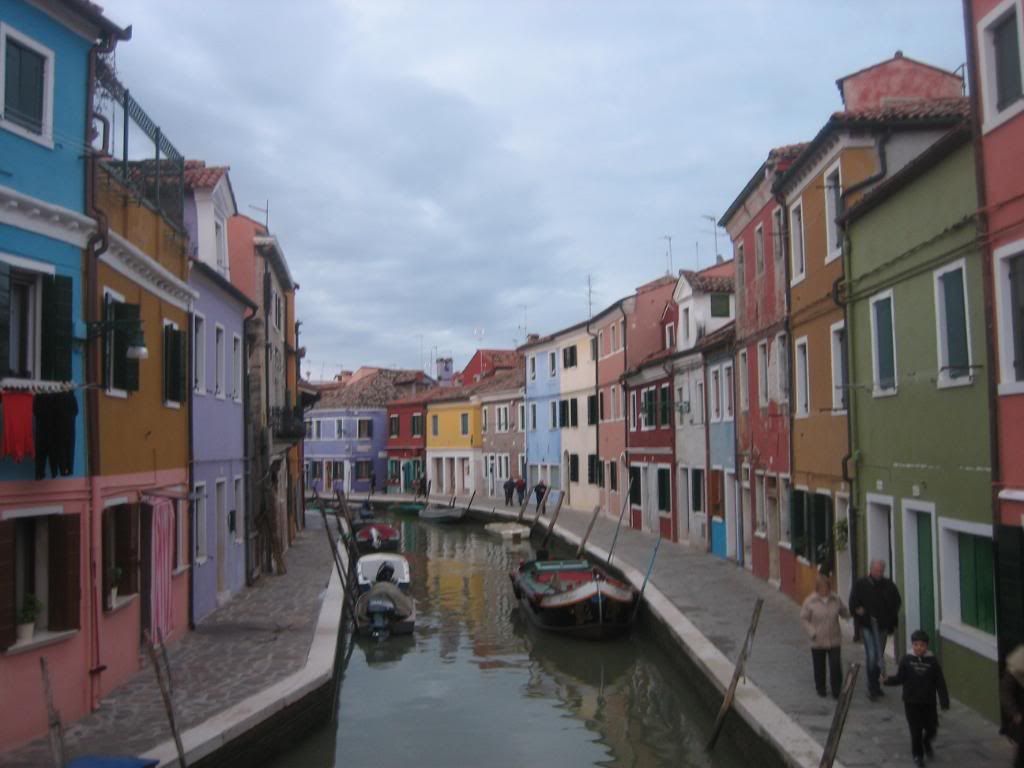 На острове кружев есть здания самой разнообразной расцветки.
The lace island contains houses painted in various colors.
А рядом остров Торчелло – древняя Венеция. Здесь, в церкви Санта Мария Асунта сохранилось самое древнее свидетельство о поселении, датируемое 639 годом.
The nearby island of Torcello is the most ancient Venice. Its St. Maria Assunta Church has kept the oldest note on the settlement dating back to 639.
Единая галерея соединяет её с соседней церковью Фоски XII в.
It shares the gallery with the nearby St. Fosca Church, 12th c.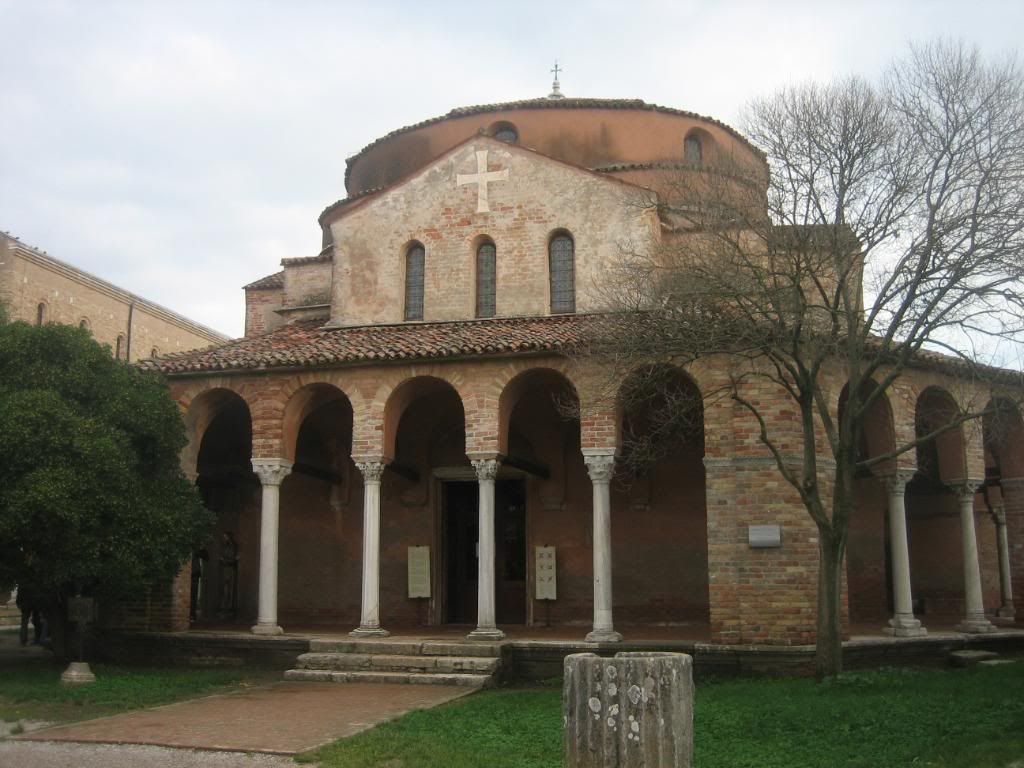 Возле Палаццо дель Архивио – т.н. «трон Аттилы», с которого вели судебные заседания византийские уполномоченные.
The so called Attila throne near Palazzo dell'Archivio was used by Byzantine officials for judicial performances.
С XIX в. хоронят в Венеции на отдельном острове Сан Микеле.
The Venetians have been using a separate island of St. Michele for burials since the 19th c.
Здесь нашли последний приют многие россияне, среди которых поэт Бродский
Many Russians have found the last piece there, including Brodsky the poet.
И импресарио Дягилев.
And Dyagilev the impresario.
На острове Лидо располагаются пляжи, поэтому в ноябре там пустынно. Стоят прекрасные виллы.
The island of Lido comprises beaches, so it is empty in November. Beautiful villas are located there.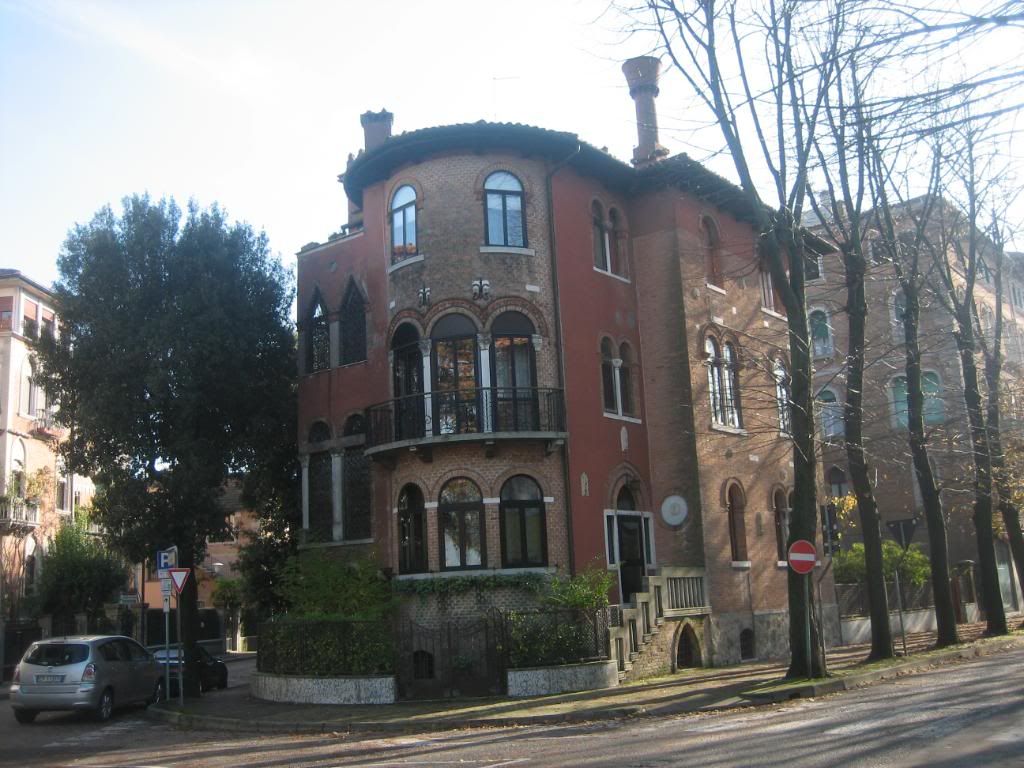 На набережной почти никого не видно.
You can barely see anybody on the seaside.
Прощаемся с островами лагуны у церкви Св. Николая, основанной в 1053 году и связанной с крестовыми походами.
We leave the lagoon islands at St. Nicholas Church founded in 1053 and associated with the Crusades.