Сегодня второй день сказки. А как иначе назвать нашу поездку в Венецию? Здесь всё по-другому, и ты сам начинаешь жить совсем по другим правилам.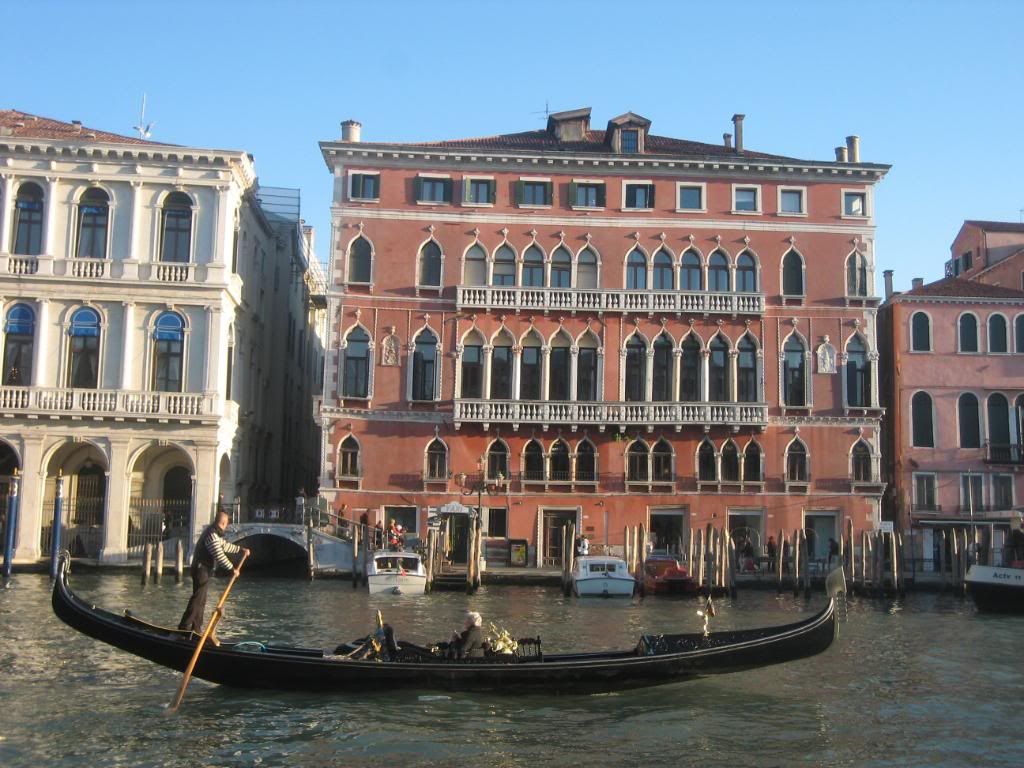 Today is the second day of a fairy tale. How else can I call our trip to
Venice
? Everything is different here, you start observing new rules.
Наш отель оказался расположен весьма необычно.
Our hotel has an unusual location.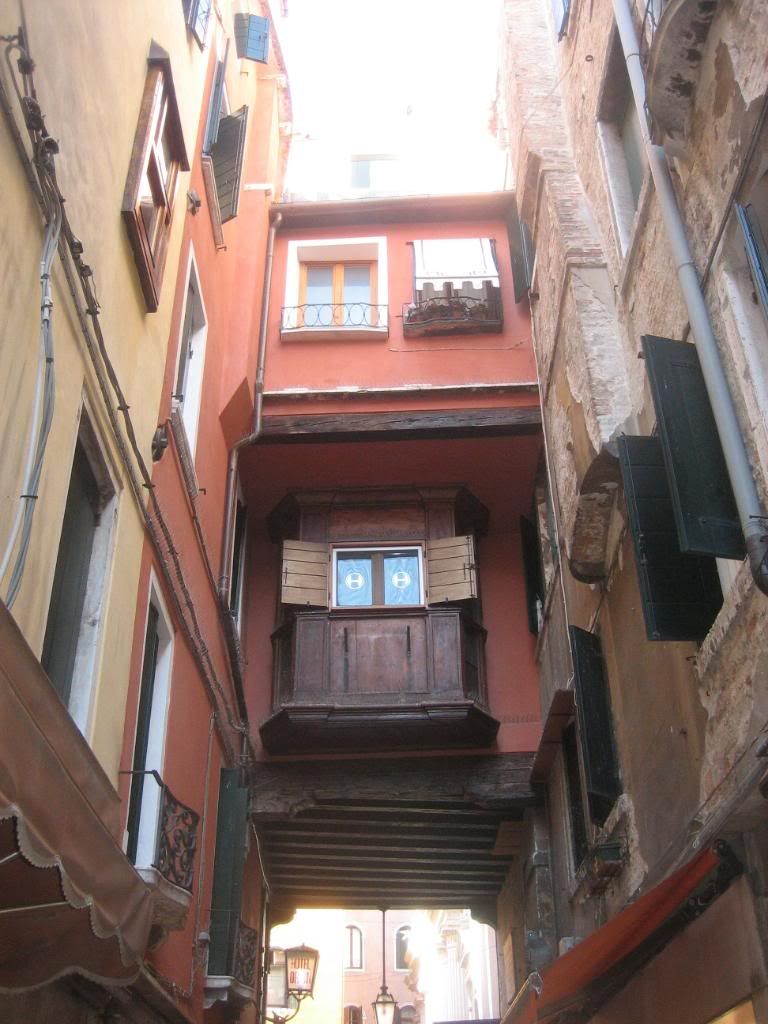 Но рядом с церковью Сан-Дзулиан.
But close to San Zulian church.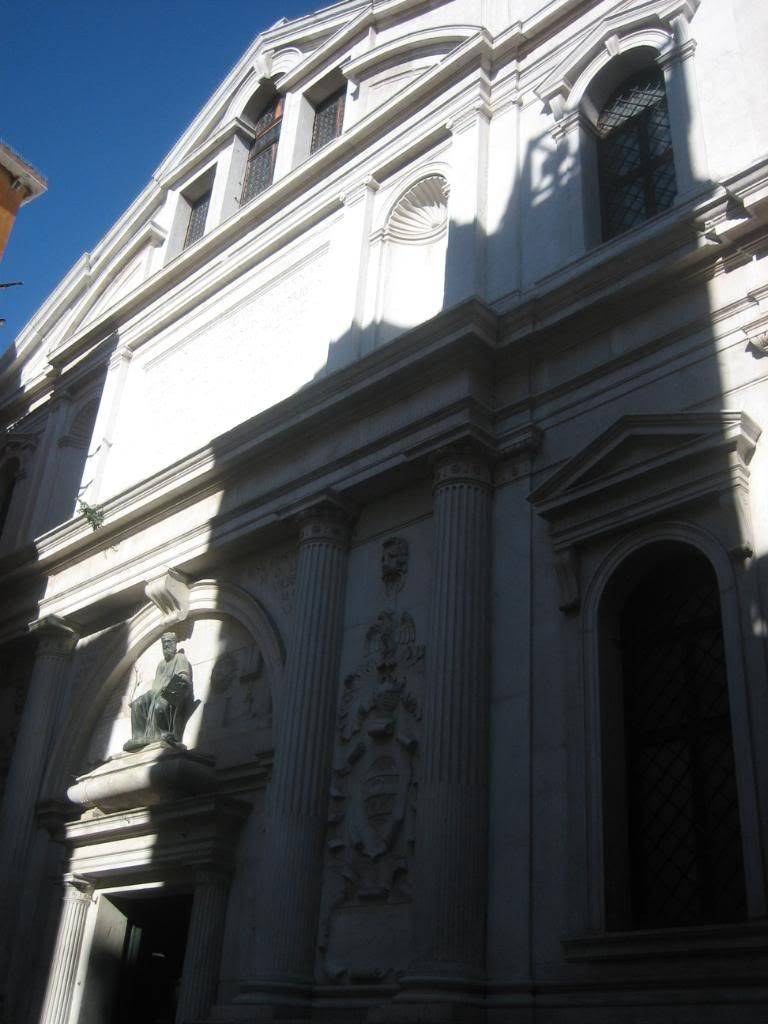 И с видом на купола Сан-Марко.
And with a view towards San Marco cupolas.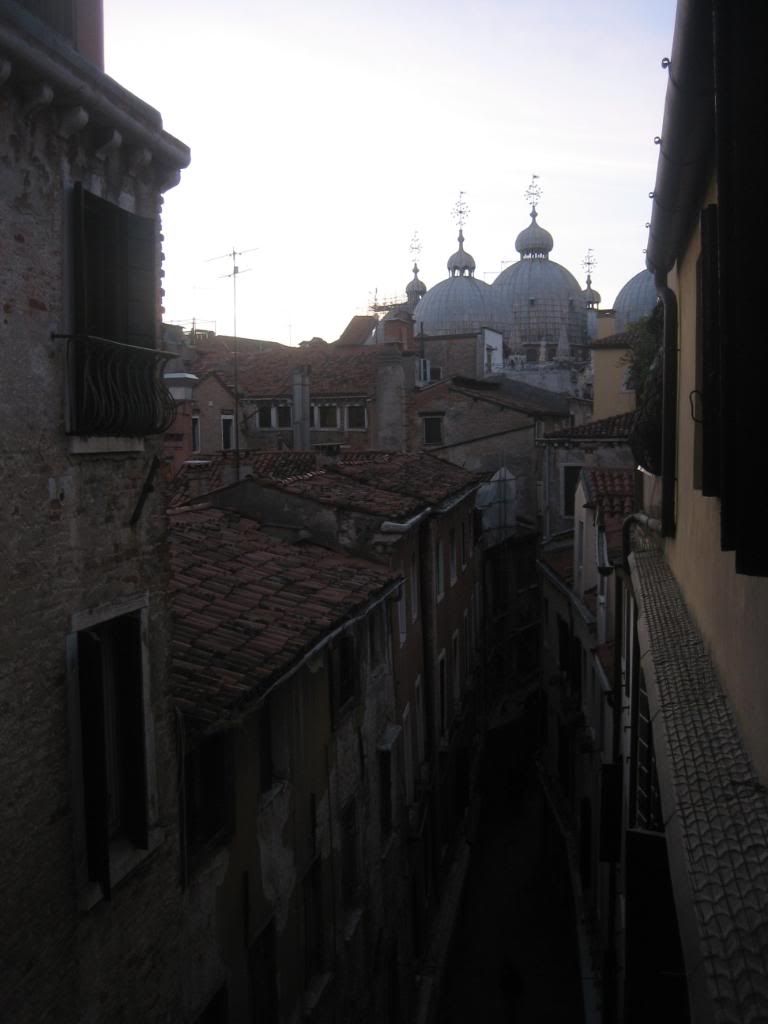 Туда мы и направились утром, начав с колокольни, куда я за прошлые поездки так ни разу и не забрался.
That's where we moved last morning. We started with the belfry I failed to get to during my previous visits.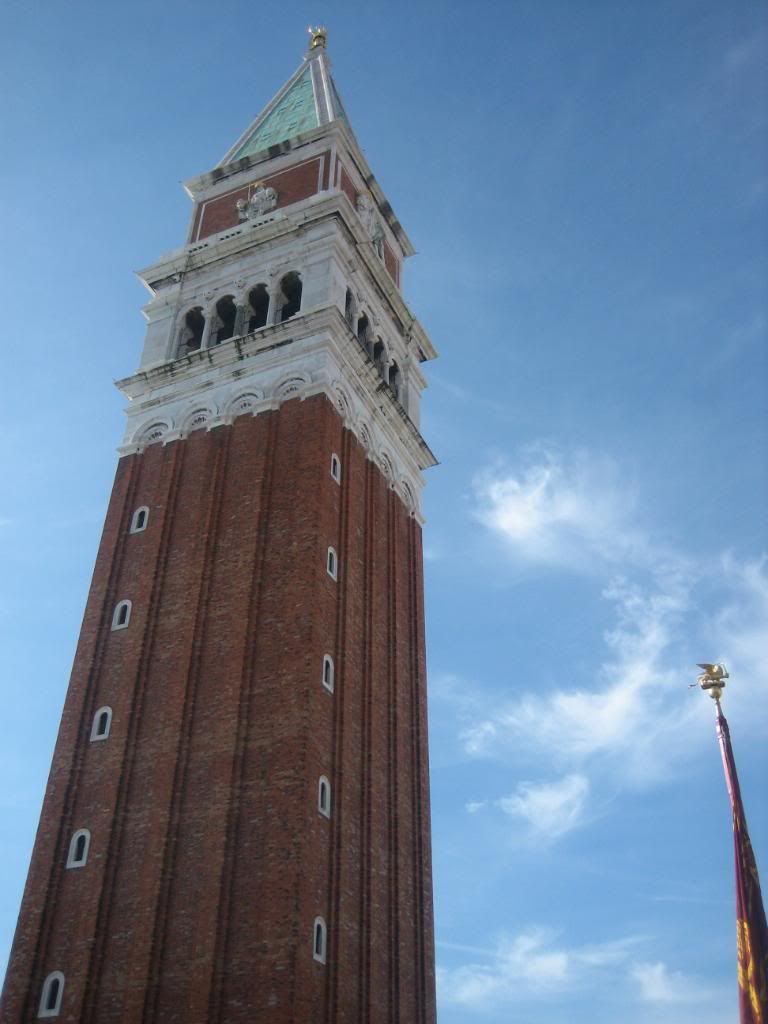 Сверху открываются замечательные виды на Венецию. Это вид на восток с дворцом дожей внизу, его мы посетили позже.
You find great Venetian views from above. Here is the view to the East with the Ducal Palace we visited later this day.
А это остров Сан Джорджо Маджоре, он у нас ещё впереди.
Here is St. Giorgio Maggiore Island we are yet to go to.
Так выглядит Джудекка и церковь Санта Мария делла Салюте.
That's the view of Giudecca and Santa Maria della Salute church.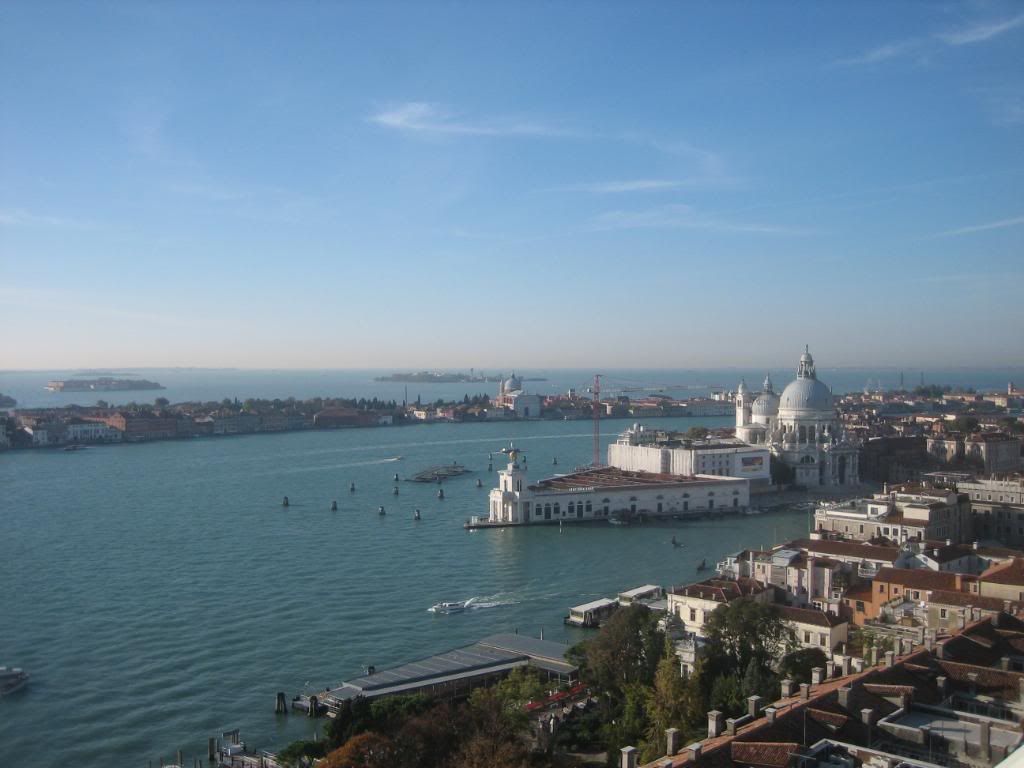 На севере вдали виднеются Альпы.
The Nothern view includes the Alps.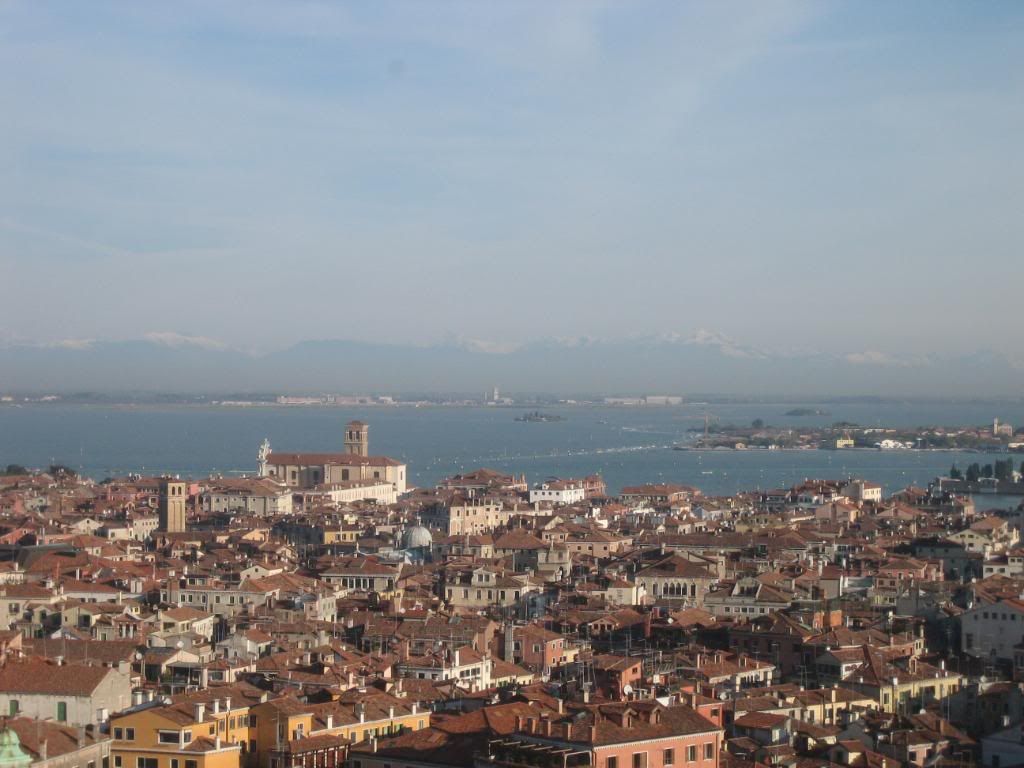 Так сверху смотрится площадь Сан Марко.
That's how San Marco square looks from above.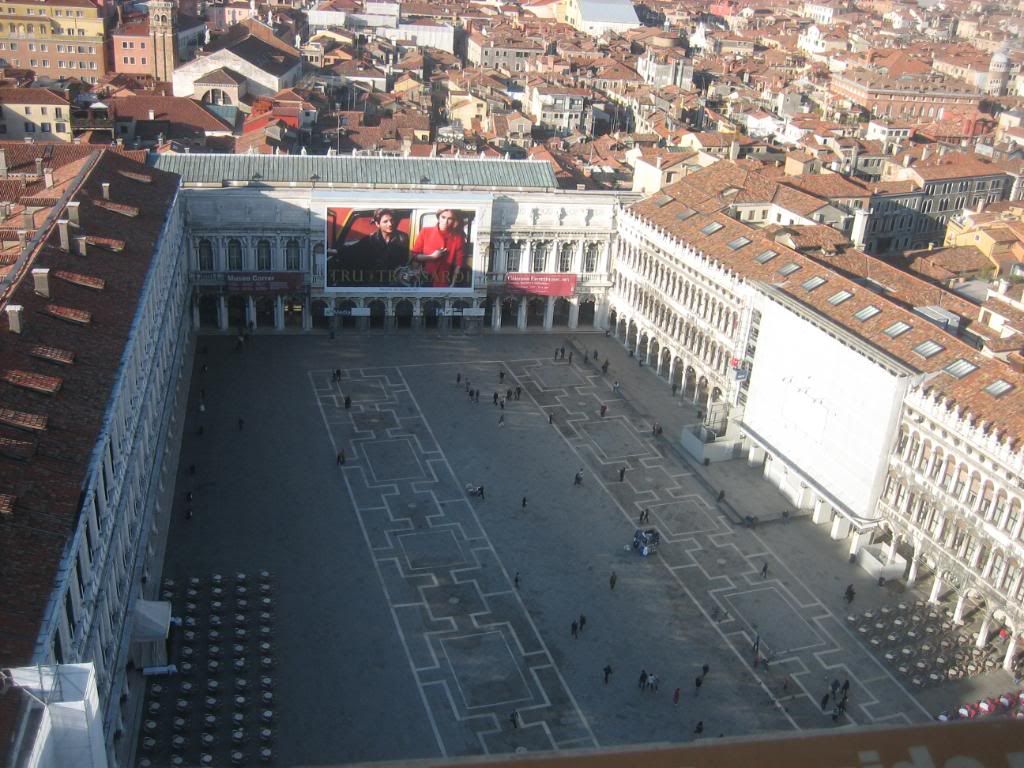 А это собор Сан-Марко, где мы также побывали.
And this is San Marco cathedral we have visited too.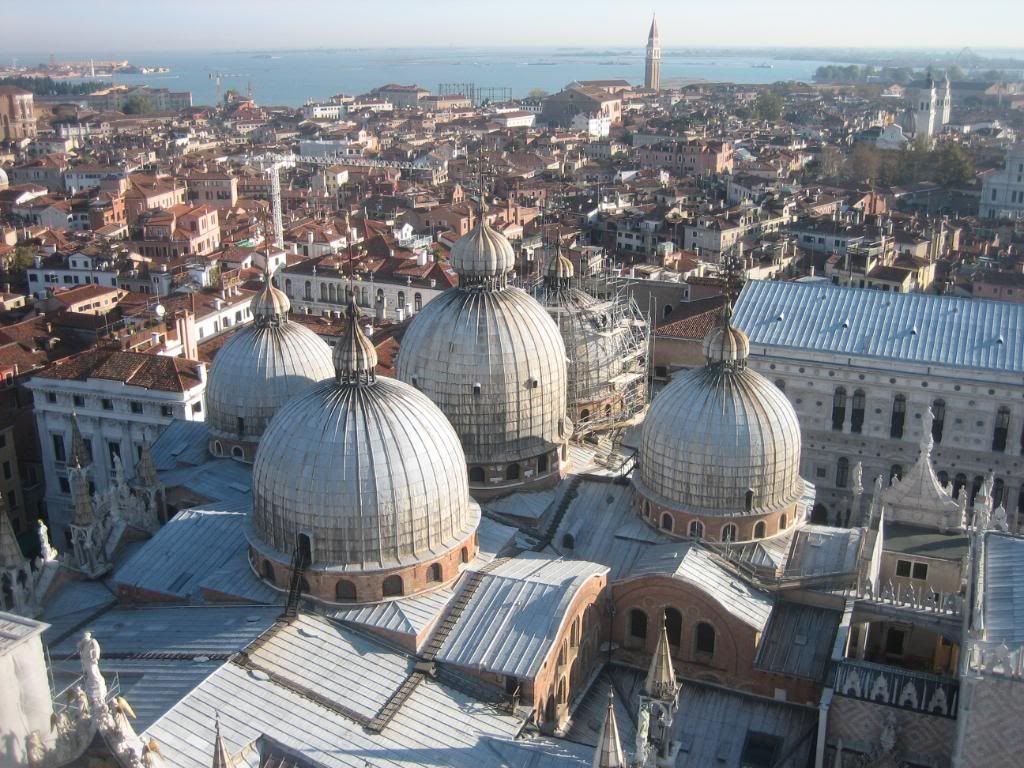 Внимательно рассмотрели мавров на башне Торре дель Оролоджио. Вот кто нам мешал спать с утра!
We have observed the moros on top of Torre del Orologio. It were them who woke us in the morning!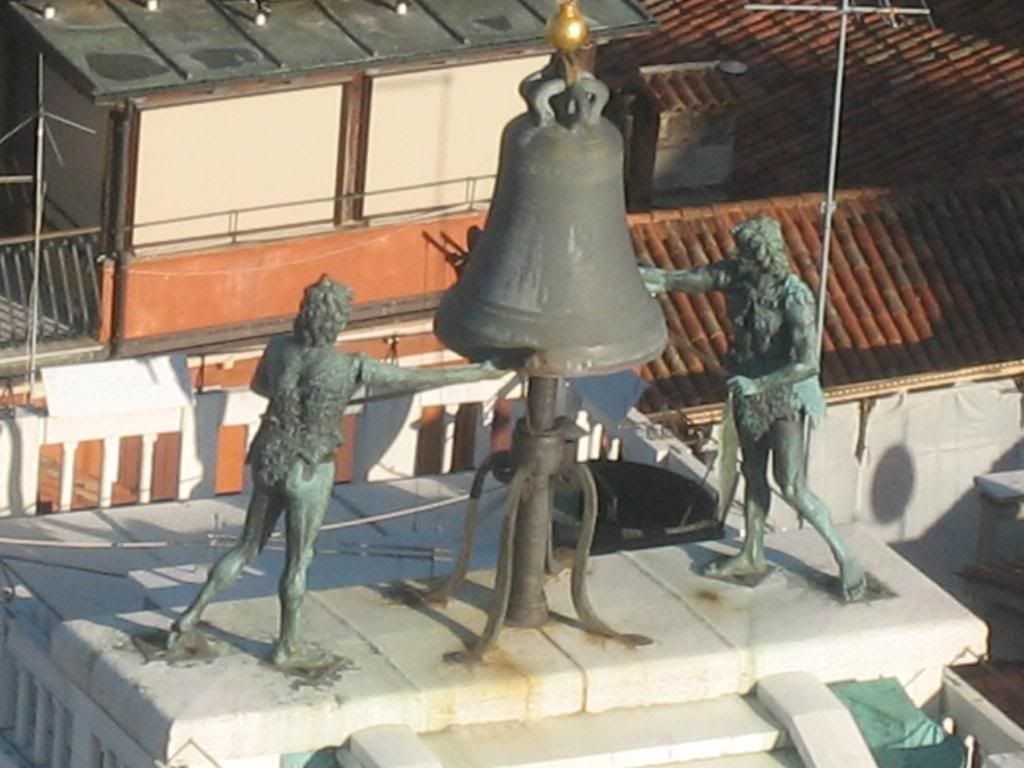 Ещё мы успели побывать у моста Риальто.
We've also been to Rialto Bridge.
Прогуляться по Рива дельи Скьявони.
Have had a walk along Riva delli Schiavoni.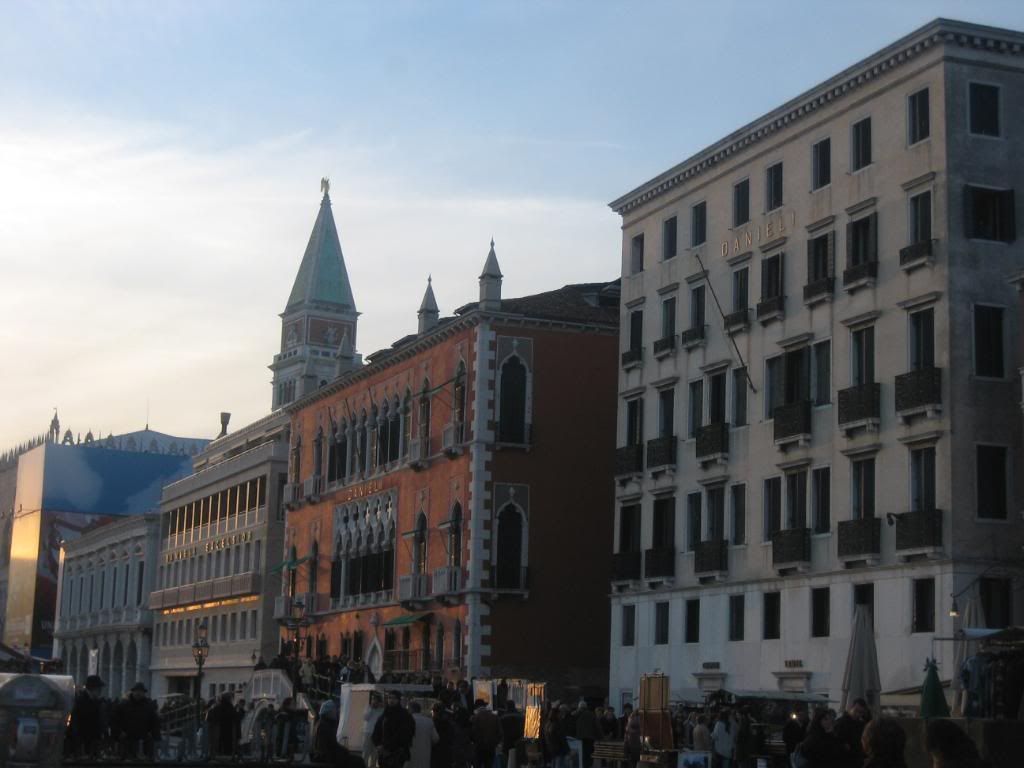 Понаблюдать плотный трафик гондол в обеденные часы.
Have seen heavy gondola traffic during the lunchtime.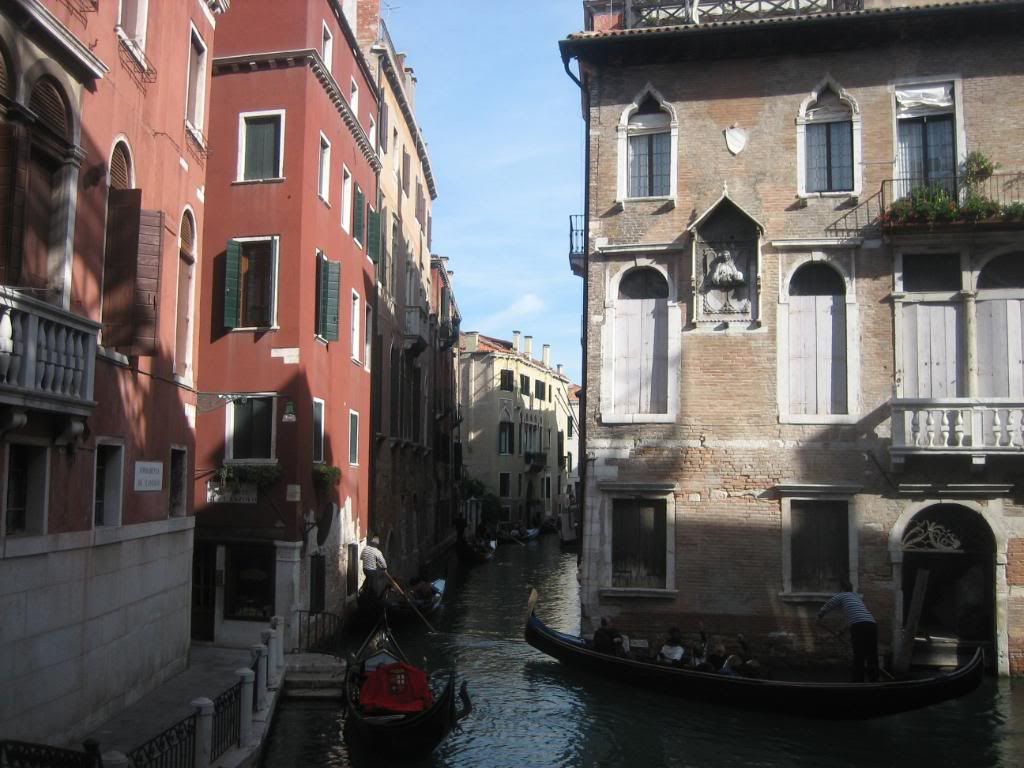 И встретить закат у церкви Сан Дзаккария.
And have met sunset at San Zaccaria church.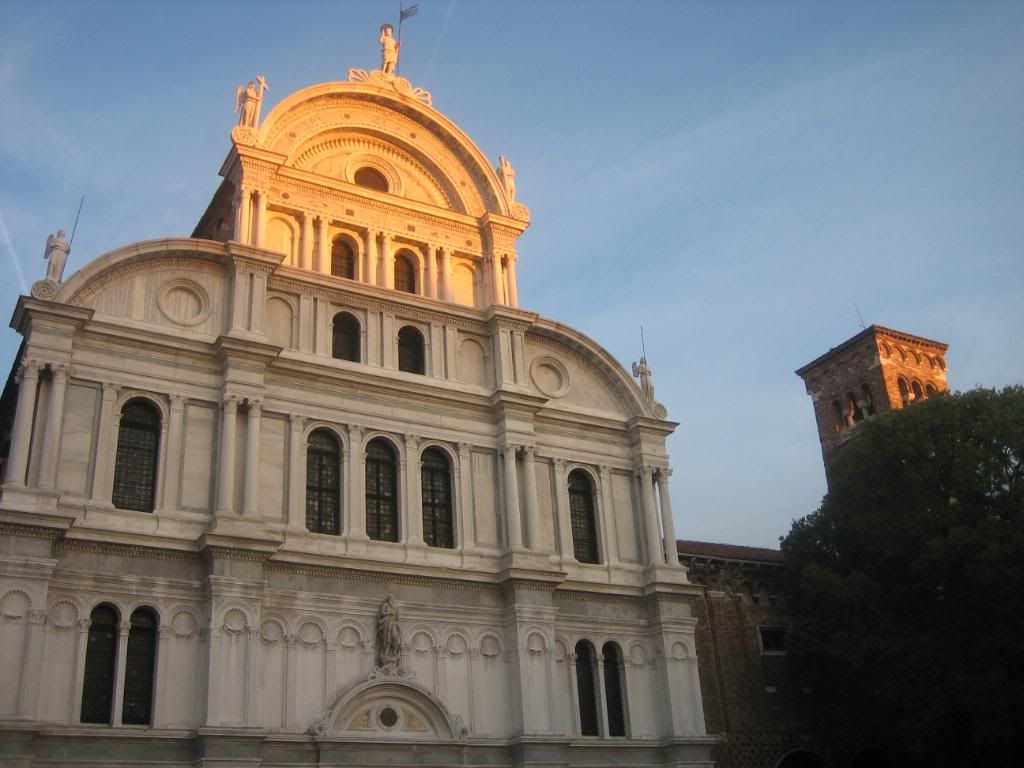 Но всё это – только начало.
And all of this is just the beginning.