Продолжаю рассказ о свадебном путешествии, начатом на Псковской земле. Границу в Шумилкино прошли меньше чем за час, так что нашлось время заскочить в Тарту. Мы ограничились ул. Рютли.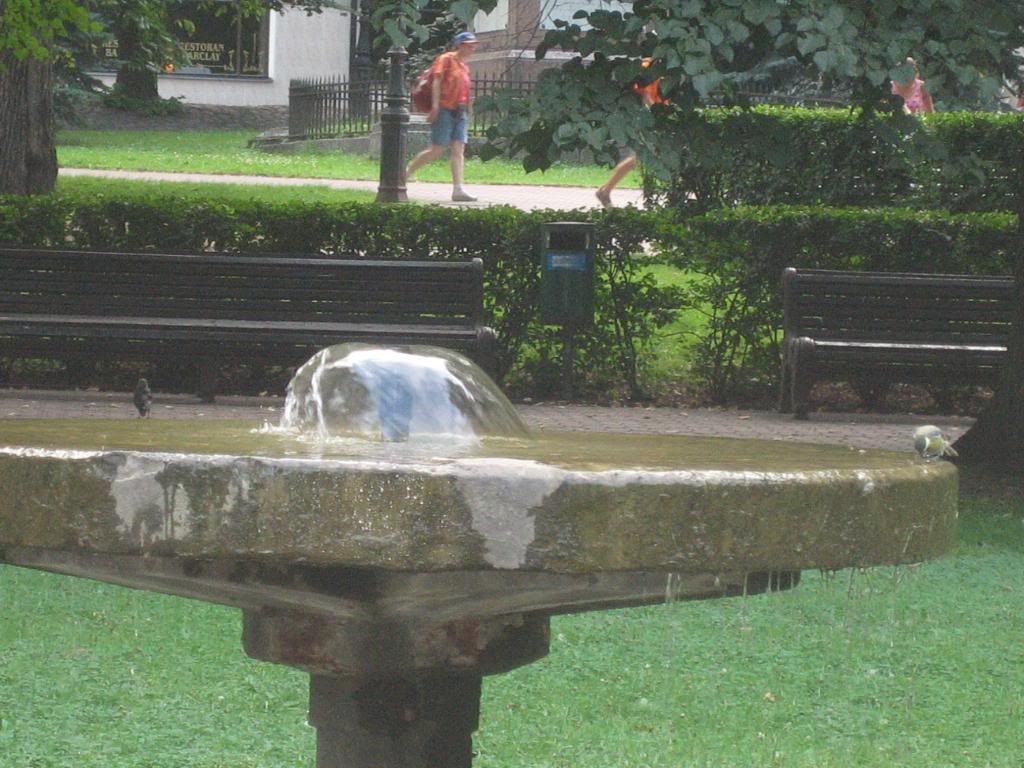 I go on posting on the honeymoon tour we have started in Pskov Region. We passed the border in Shumilkino less than in an hour, so we have got some time to have a stop in
Tartu
. Our visit was limited to Rüütli St.
На ней расположена шикарная ратуша 1786 г.
You can find a splendid Town Hall, 1786 there.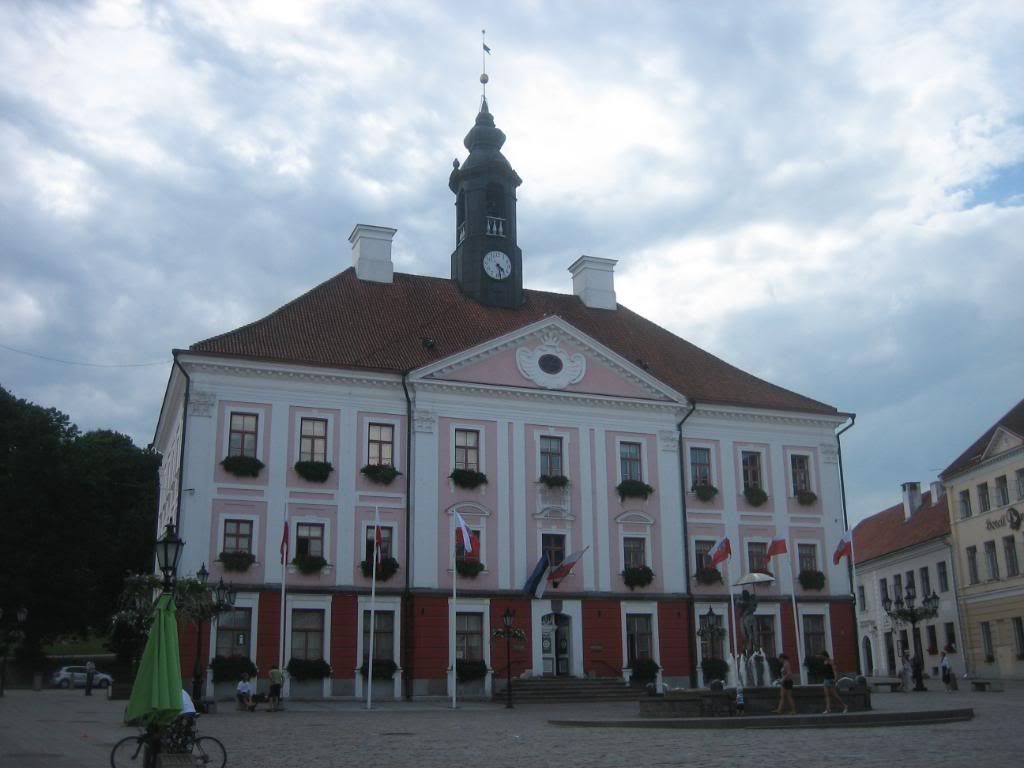 Перед ней в 1998 г. появился фонтан «Целующиеся студенты». Он на верхнем снимке виден плохо, на этом получше. Среди домов на заднем плане – особняк Барклая де Толли.
Kissing Students fountain was placed in front of it in 1998. It is barely seen in the above pic, this one is better. One of the houses in the background used to be Barklay de Tolly mansion.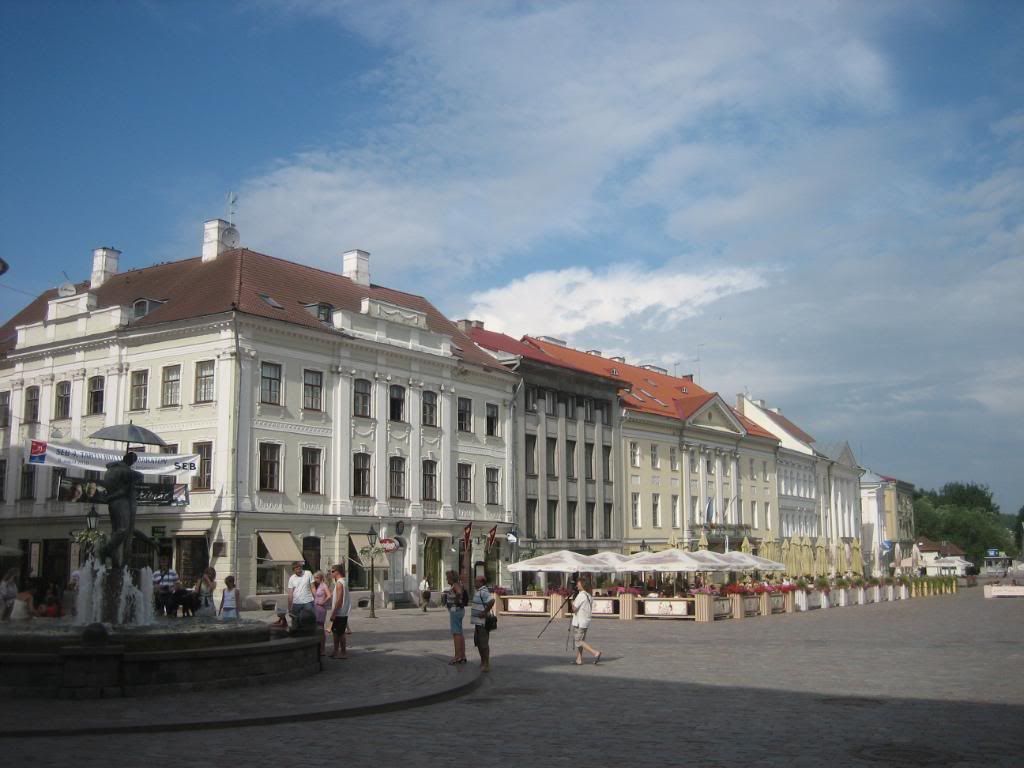 Конечным пунктом стала церковь Св. Иоанна, возведённая в XIV в.
The final point was St. John Church erected in the 14th c.
В советские годы она пришла в упадок, и даже сейчас не хватает многих элементов декора.
It was on the decline in the Sovier era, it still lacks many décor elements.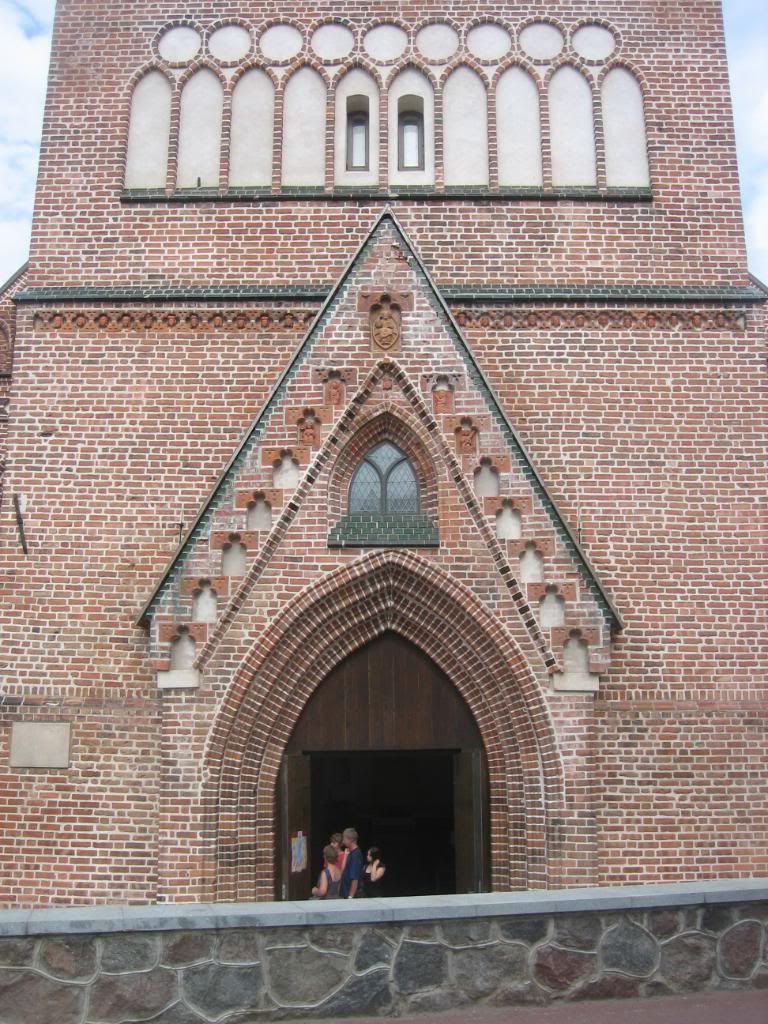 Ждите новых постов!
Expect my new posts!