Только что вернулся из Украины. Масса впечатлений от ненавязчивого сервиса, страхов перед Януковичем, продолжающейся депрессией, но при этом готовности людей реализовывать самые смелые проекты и решать самые сложные задачи.
Удалось посетить Святогорскую Успенскую лавру в Донбассе. Это живописное место находится в меловых горах, на вершинах которых до сих пор стоят памятники революционерам.
I am just back from the Ukraine. Lots of impressions from careless service, fears against Yanukovich, the lasting depression, but at the same time from readiness of the people to develop most complicated projects and solve most difficult issues.
I've managed to see the Svyatogorsk Assumption Laurel in Donbass. The picturesque place is located in limestone mountains, whose summits still host monuments to revolutionaries.
А внизу протекает манящий Северский Донец, особенно полноводный после недавних ливней, обрушившихся на Украину.
And the charming Seversky Donets below, full with water after the recent showers in the Ukraine.
Статус лавры монастырь получил только в 2004 году, но о монашеском поселении здесь упоминали ещё в XVI в. Прежние обитатели прорыли в горах сети пещер, по которым устраивают экскурсии.
The monastery became a laurel in 2004 only, but monks were reported there as early as the 16th c. The former inhabitants dug cave networks in the mountains, they are available for public tours.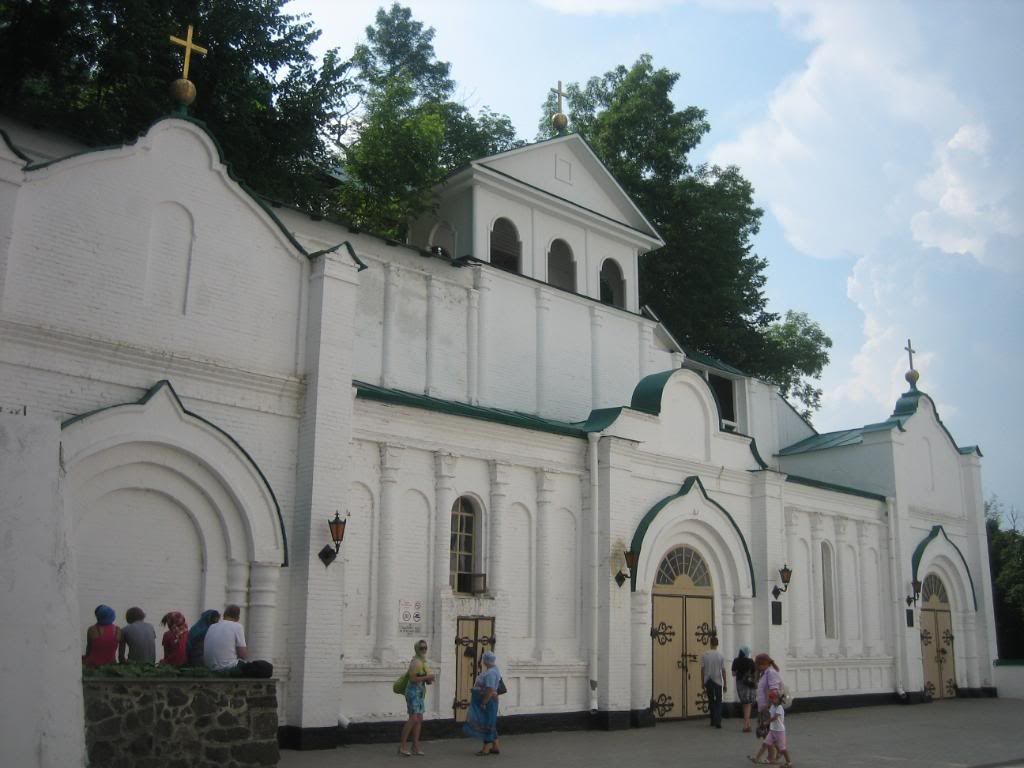 В XIX в. было возведено большинство строений, например Покровская церковь…
The 19th c. saw erection of most current buildings, eg the Veil of the Virgin Church…
…или Успенский собор.
…or the Assumption Cathedral.
Жалко, ни пещеры, ни церкви, ни музей не работали во время нашего приезда. Что ж, будет повод вернуться туда.
Unfortunately neither the caves nor the churches or the museum were open during our visit. Well, a nice excuse to go back there again
.