Вчера побывал на обзорной площадке МГУ. Начиналось всё внизу, где у Клубного входа собралась группа.
Visited the Moscow University (MGU) sightseeing point yesterday. The tour started below, our group gathered at the Club Entrance.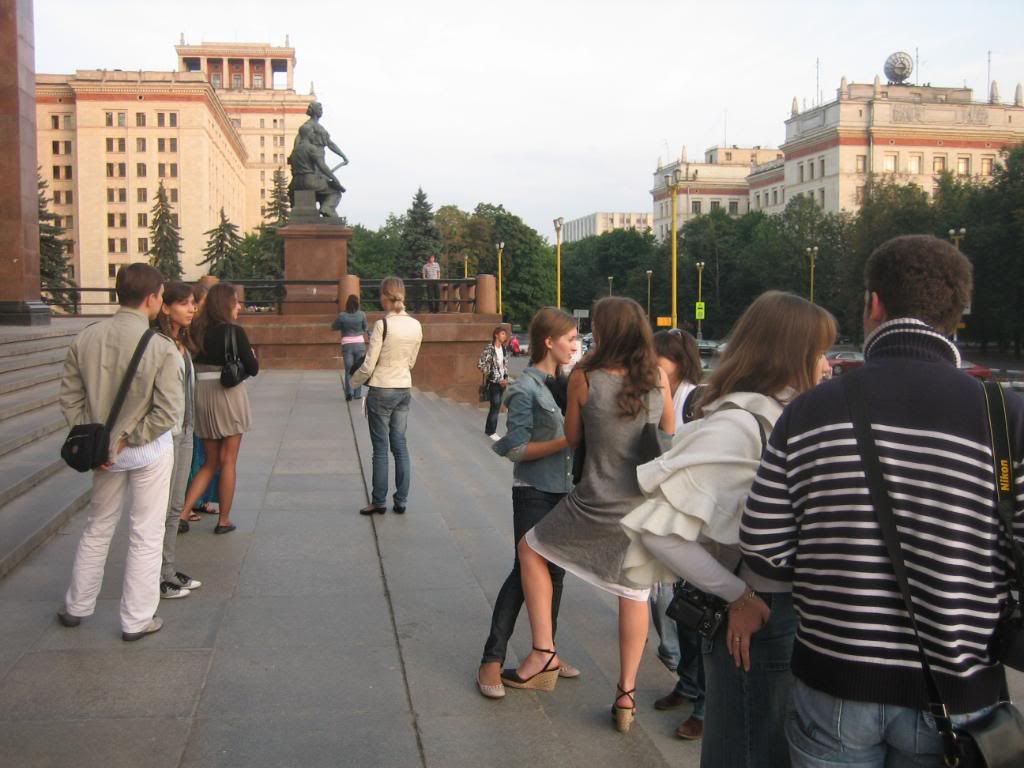 Спиной к нам стоял Ломоносов – основатель Московского университета. Новый Гуманитарный корпус за ним расположен уже по ту сторону Ломоносовского проспекта.
Lomonosov, founder of the
Moscow
University
stood with his back turned to us. The modern Humanitarian building behind stays on the other side of the
Lomonosov Avenue
.
(
Collapse
)