Сегодня посчастливилось побывать на экскурсии по гостинице Националь. Её провёл
romodin, которому персональное спасибо! Многие знают это прекрасное здание в начале Тверской ул., возведённое в 1903 году.


I've been lucky today to be at a tour on the National Hotel. Special thanks to
romodin for leading it! Many know the beautiful building in the beginning of the Tverskaya St., erected in 1903.



Описывать его снаружи не буду, ведь самое интересное там внутри! Вот так выглядит вестибюль, в котором одни атланты встречают гостей, а другие провожают.
I will not describe it from outside, as the interior is the most interesting! This is the lobby where some atlantes great the visitors while the others say them goodbye.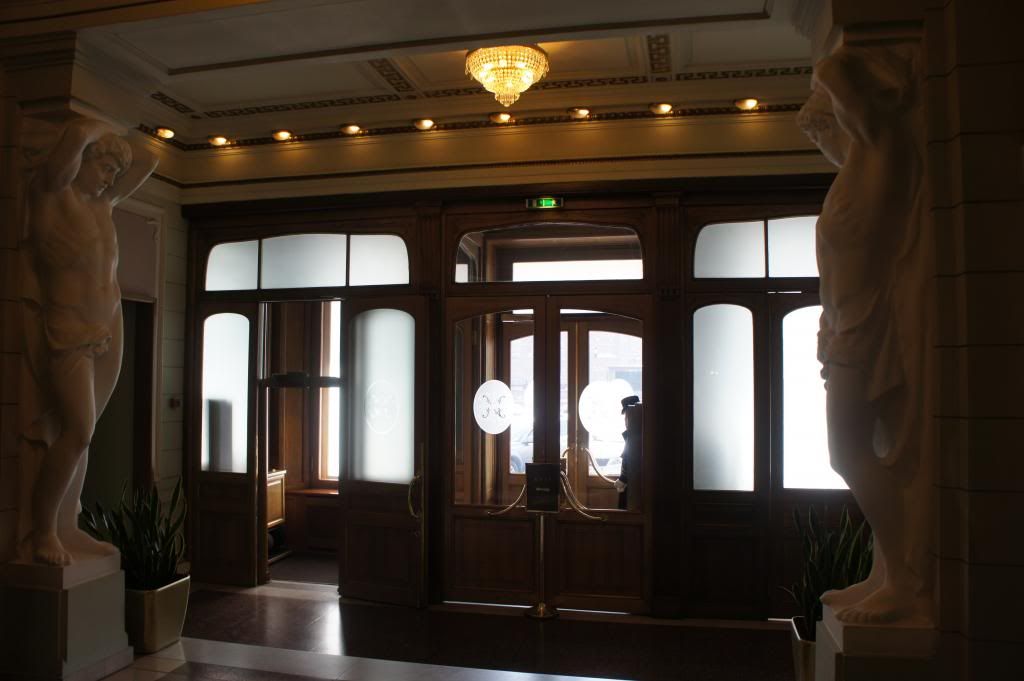 Внутренний дворик теперь занимает крытый ресторан.
A restaurant currently occupies the inner yard.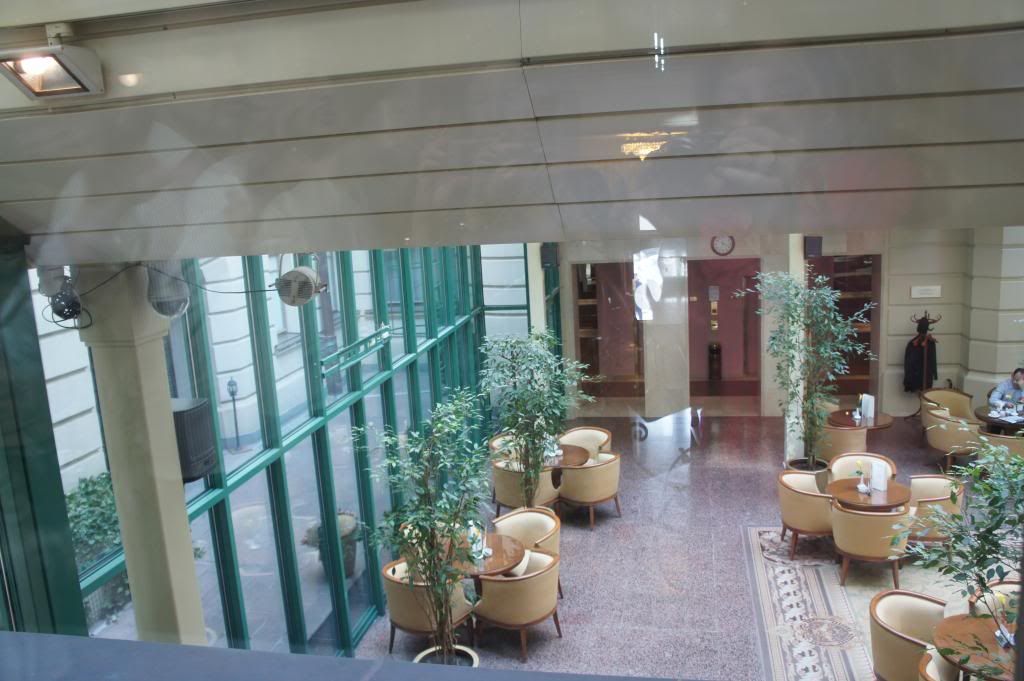 Лестница очень тонкой работы.
The stairs are of remarkably fine work.


На площадках предусмотрены витражные окна.
Stain-glass windows are designed for the stair platforms.


Ресторанный зал защищён маркизами от солнца с Манежной площади.
The sunblinds protect the restaurant hall from the sun from the Manezhnaya Square.


Любопытно, что рядом конструкцией предусмотрен детский зал…
It's curious that the construction provides for a kids' hall nearby…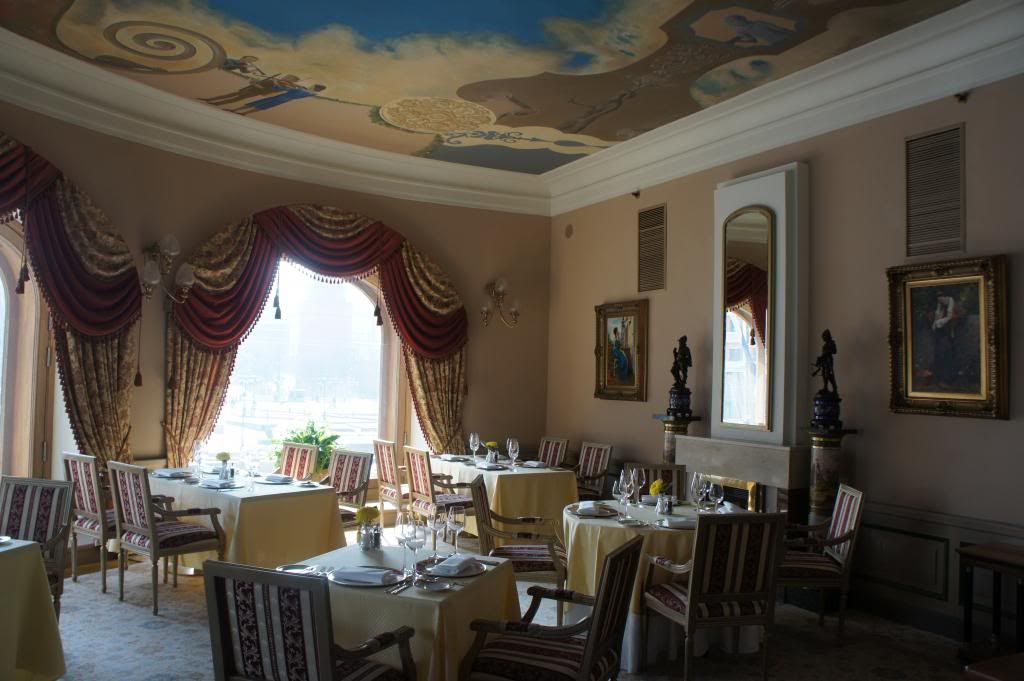 …с соответствующей лепниной на потолке.
…with the corresponding fretwork on the ceiling.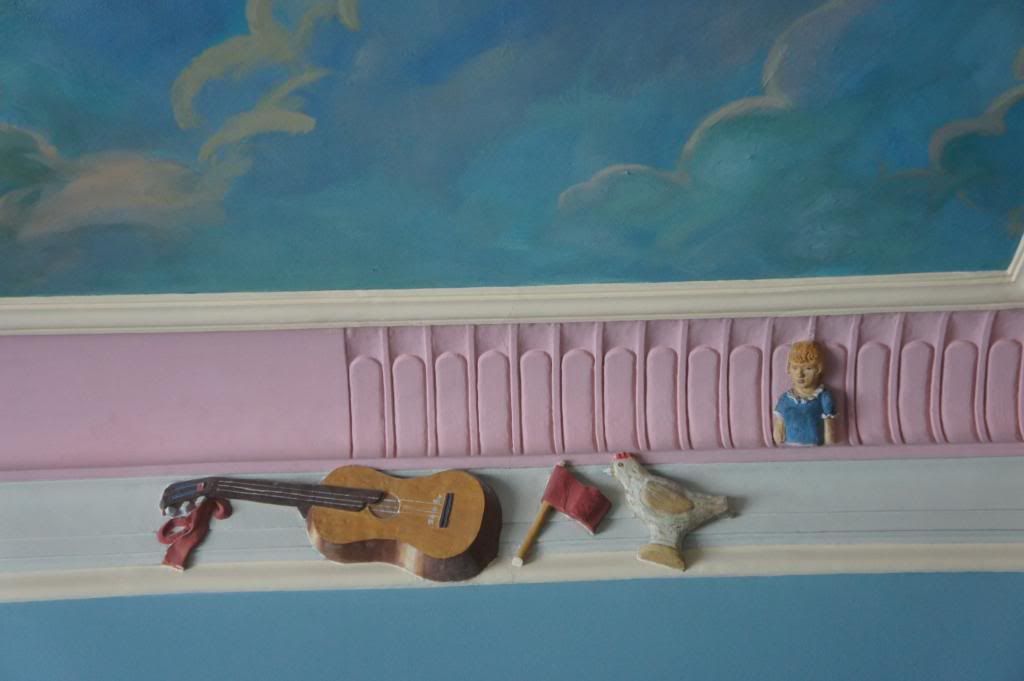 Люкс встречает аутентичной мебелью…
The luxury room meets you with the authentic furniture…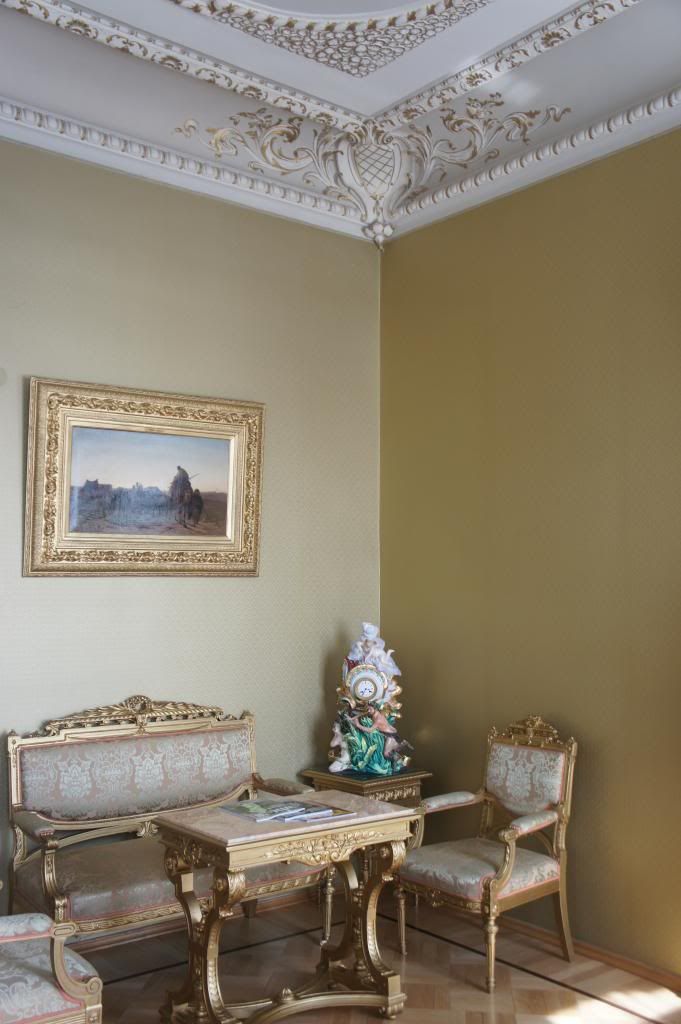 …и мейсенским фарфором.
…and with Meissen porcelain.


Спальня уровню соответствует.
The bedroom meets the standard.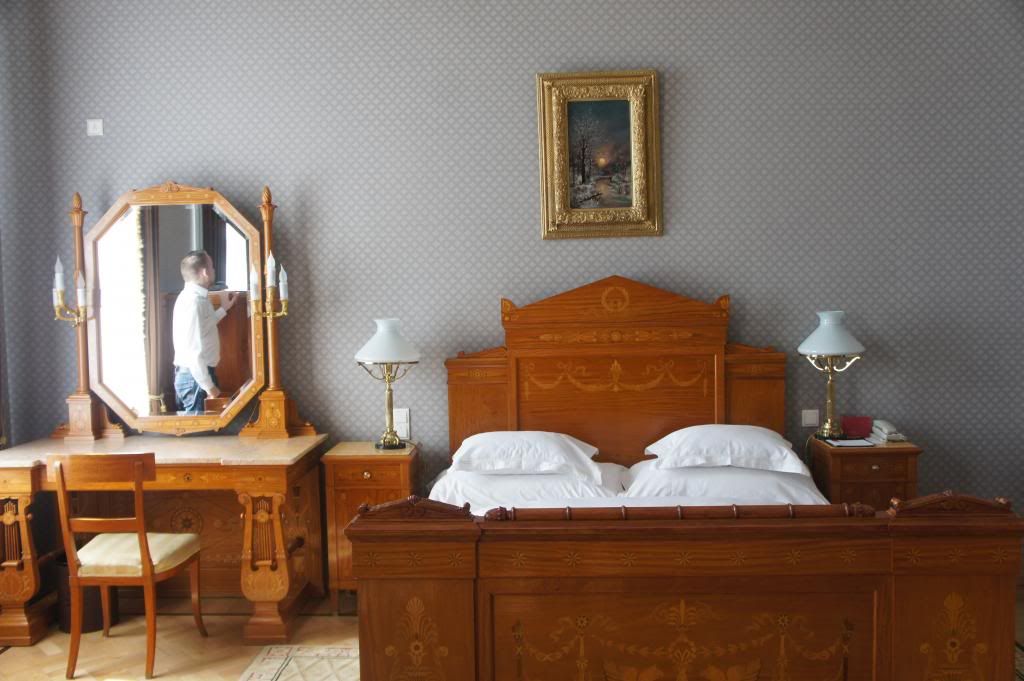 После переноса столицы в Москву в 1918 году в гостинице жили члены правительства. Этот номер занимал Ленин с женой и сестрой.
After the capital moved to Moscow in 1918 government officials used to live in the hotel. Lenin used to stay in this room with his wife and sister.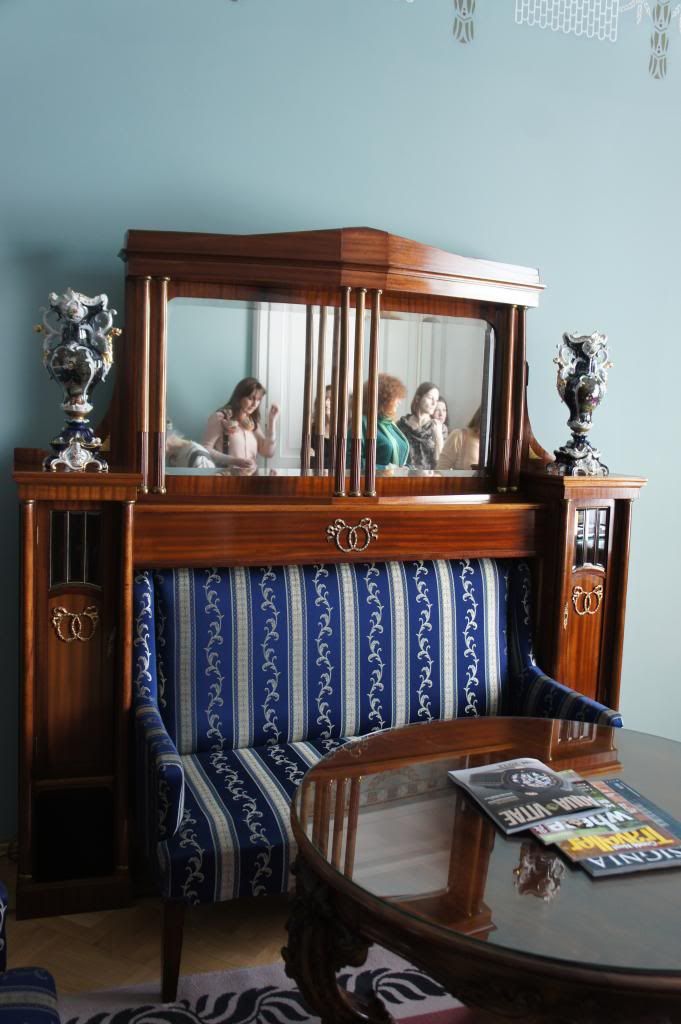 Президентский люкс встречает ампирной вазой с портретом Жозефины.
The presidential luxury room starts with an empire vase showing the portrait of Josephine.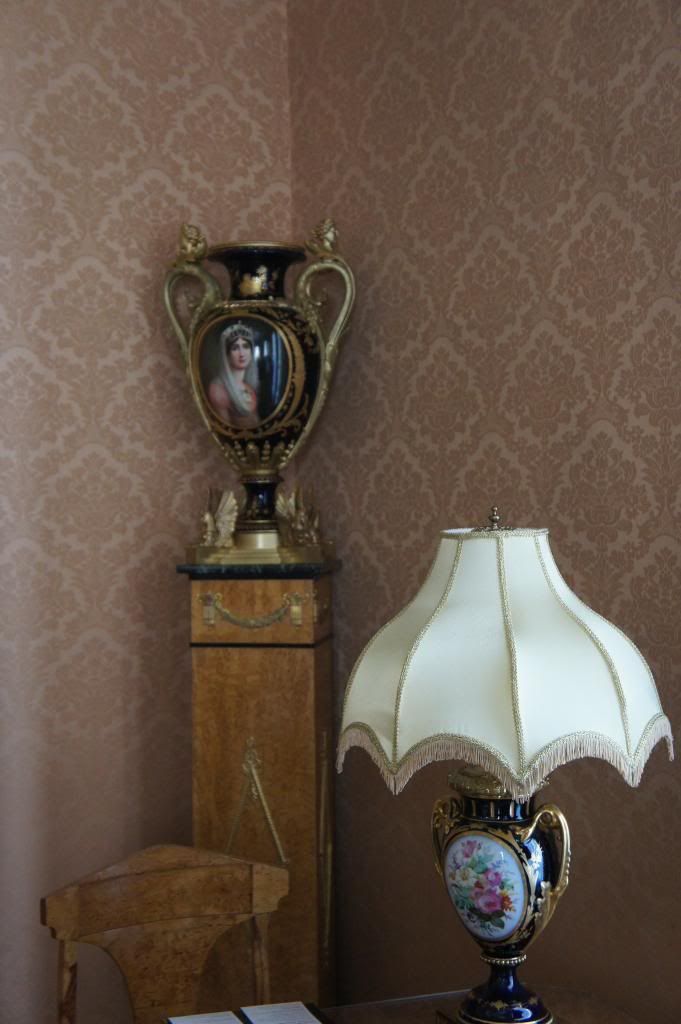 И плафоном, который в советское время был замазан.
And with the plafond, which was painted over in the Soviet time.


Гарнитур люкса.
The room's furniture.


А вот так спят гости отеля вроде Обамы.
This is how guests like Obama sleep.


Отсюда можно и на балкончик выйти. Впрочем, американский президент едва ли воспользовался этой возможностью.
You can even go out onto the balcony. I doubt however if the US president has ever used the opportunity.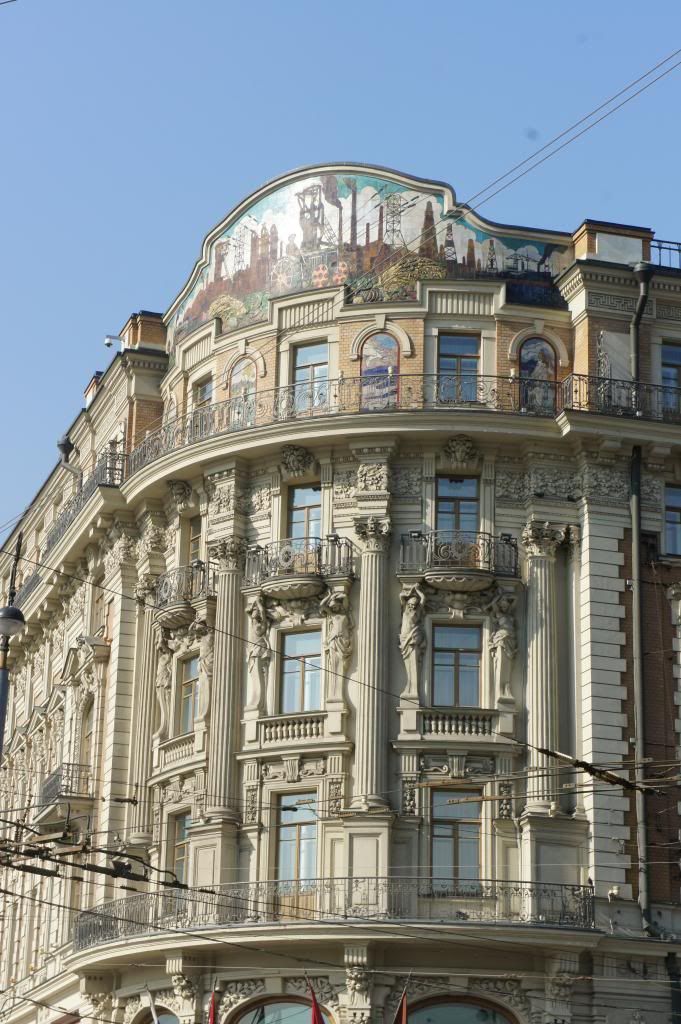 Мне в таких номерах останавливаться не скоро. Всё, что остаётся, - присесть в фойе и попытаться осмыслить всю эту красоту.
I'll hardly stay in rooms like this soon. What is left is to take a seat in the reception area and try to conceive all this splendor.